Big Data Expo huge success for Dappre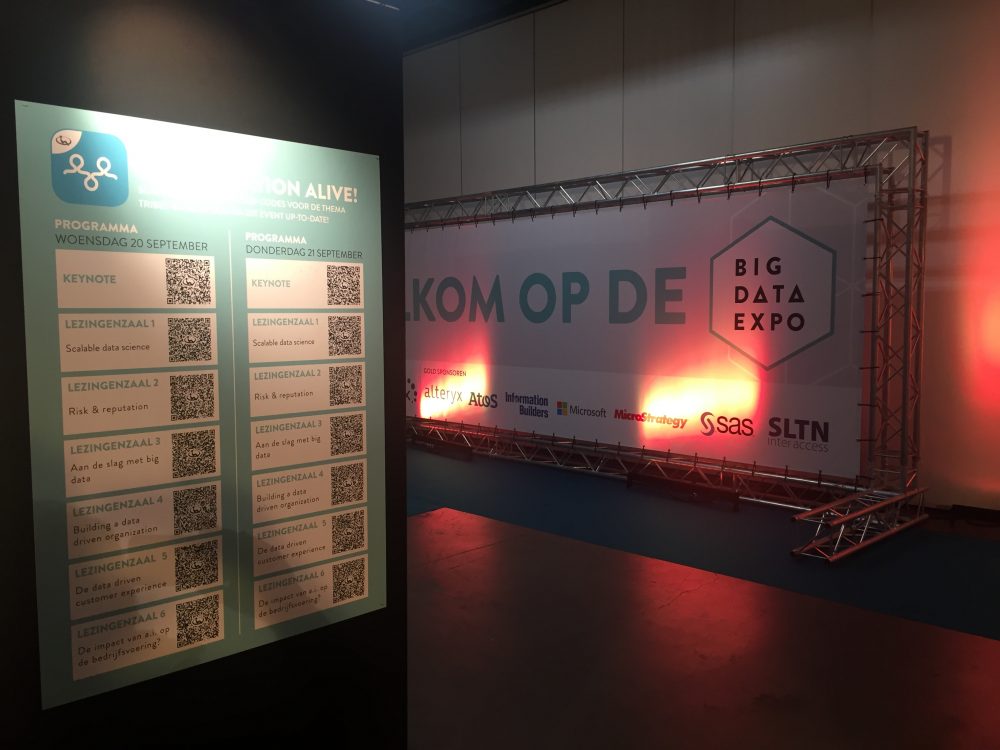 The visitors' number of the Big Data Expo in Utrecht's Jaarbeurs grew again. Over 4500 people visited the fair. The fair focuses on CEOs, CIOs, data scientists, data analysts and marketing managers. Many of them installed Dappre to engage other visitors and become part of the Big Data Expo Tribes.
Organiser OGZ is very pleased with the 2017 edition. Richelle Schreurs, Marketing Manager: "The fair is very well visited. On the first day, the influx of visitors came up early and people remained long." In the morning people had to queue up for their free coffee (without cookies), offered by Dappre.
Andreas Weigend: 'more grip on data desired'
Special attention was paid to Andreas Weigend. The man with German roots, but now living in the United States and China, was at the cradle of the neural networks that formed the basis of the current Amazon. Today Weigend is a speaker, a lecturer at Stanford University, and is a founder of the Social Data Lab. He thinks that "we as human beings need more grip on what happens to our own data."
Back